What you receive
Student Services
At ACS, we supply all materials and support needed to complete your studies, no matter how long you take. There are no required textbooks or other costly expenses.
Upon enrolment, you will receive:

All necessary study materials and course notes
Supplementary Reading to reinforce and expand your learning experience (ebooks written and published by our academics to complement our courses)
Practical learning projects in every lesson
Constructive written feedback on submitted assignments from the same international team of academics who developed our courses
A team of academic staff to answer all your course and career or business development questions and provide guidance during and beyond the course, via phone, email, or livechat.
Weekly newsletters and active social media engagement to help you stay actively involved with our college community.


We provide:
Excellent privacy protection with SSL certification and GDPR compliance.
A custom-built learning management system – most colleges and universities deliver online courses using generic software, written some time ago, by someone else. When something goes wrong, they may need to rely on people outside of their organisation to fix the problem That is why we hear about online education delivery systems going down for lengthy periods. Our software is developed by our IT team – we own it, and manage it which means it is more reliable, can be fixed faster, and is specifically designed to complement the courses we write.

Integrated student records, student communications and assignment tracking. All your interactions with ACS are tracked and controlled through a secure central system, written and managed by our IT team. This provides added security and clearer, faster communication between all our staff and you, the student.
Automated course updates. Our team of academics are working every day editing and writing new content into courses. When you access a course through our online portal, you'll always be looking at the latest version of the course.
On successful completion of the course you will receive:
A graduate certificate or other qualification where appropriate
Transcripts indicating units completed
Recommendations and introductions to for suitable industry bodies to join (professional institutes or associations etc.)
Recommendations/introductions to insurance companies for obtaining appropriate professional indemnity insurances.
Letter of recommendation and validation for use with current and future employers and other colleges or universities when seeking credits
Career Development Package – at no additional cost, a copy of one or more of the career development ebooks written by our academic staff. These include titles such as Getting a Job, Working with People, Working with Animals, and Working in Science and Technology.
More About Our Services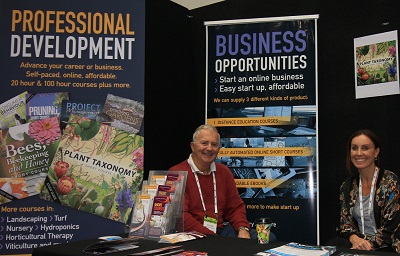 As a student with this institution, you have a large range of services available to help you study.
Our Academic Team
Academic staff (qualified and experienced experts from the discipline you are studying); will answer questions and provide technical advice.
Our academic staff are available for course consults and questions as often as you need.
Assignments are marked with feedback and comments designed to enhance your learning, motivate you, and point you toward other relevant resources and material.
Student Service Team
Our student services team are available to answer questions and provide technical advice. You can get in touch via phone or email.
Staff are on duty during regular business hours, five days a week.
Most enquiries are answered the same day, or weekend enquiries, on the following Monday.
Complex questions may need to be referred to a specialist or senior staff, which may mean a short wait. This is because we reach out to our specialist network to ensure we give you the most relevant and up-to-date material.
Newsletters
You can stay up to date with the latest news by subscribing to the student newsletters. When you enrol with ACS, you will automatically be placed on the list to be emailed newsletters.


Join Our Digital Community
Connect with us on Facebook and LinkedIn for new courses, content, and more.