SCHOOL INFORMATION
---
Established in 1979, ACS has educated thousands of full and part-time students, many of whom have gone onto successful employment, both in industry or in their own businesses. Others have used their courses to develop a hobby, or simply broaden their general education. We currently have over 2500 students enrolled from Australia and around the world. The school operates offices in Queensland, Australia and Wallingford, UK. Many of the courses have been formally accredited or endorsed by industry and/or accreditation authorities.

The school holds high the ideals of practical education, emphasizing in all courses those things which are relevant to "real life". Courses offered cater for hobby interest through to formal training in industry and the professions.


MORE THAN A SCHOOL
The school and it's tutors have always been active in industry. We believe strongly that maintaining an awareness of current information and trends enables us to keep our course notes and services to students up to date and relevant. When you study with this school you are learning from people who are doing what you are studying on a daily basis.
RETURN TO THE TOP
---
A key philosophy of the school, since its establishment, has been that tutors should not only be tertiary qualified, but also actively working in the industry. This allows the student to gain the benefits of the tutors "professional" experiences and up-to-date knowledge of their industry.
All tutors:

Hold a tertiary qualification (diploma or degree).
Have a minimum of 5 years of industry experience.
Hold an appropriate training skills qualification.
Are still working in industry (at least part time).
We endeavor to employ tutors who have distinguished themselves as leaders in their respective fields. Current tutorial staff (more than 20 professionals) include former presidents and secretaries from professional associations, former and current managers and department heads from a variety of organisations (both private enterprise and government) and successful owner operators of a wide variety of businesses.

The school was founded by the current principal, John Mason. Mr Mason is a widely published international author of more than 100 books and thousands of articles. He is a well known and respected academic in his original field of horticulture, in both Australia and England (A fellow of the Australian Institute of Horticulture, and also a fellow of the Chartered Institute of Horticulture, in the UK. He is also a board member of the peak industry body -The Australian Garden Council.

Click here for more information on our staff.





RETURN TO THE TOP



---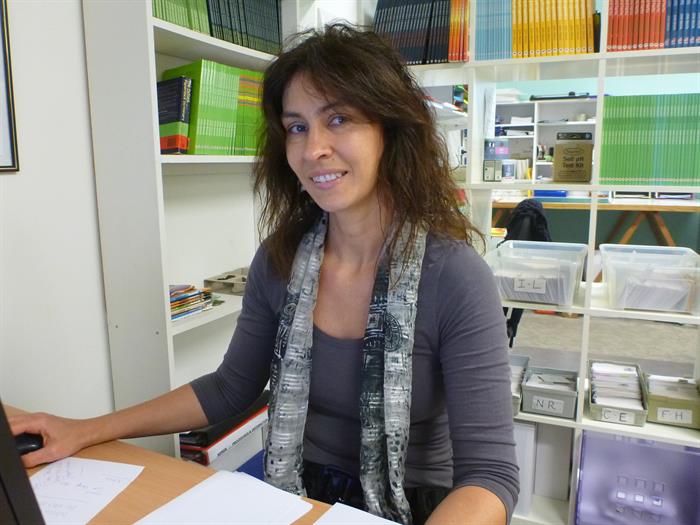 LOTS OF SUPPORT!
Often the problem with correspondence study is that you feel you are on your own,and have limited access to resources, to ask questions and obtain assignment feedback.
ACS provides the highest level of support possible. Students can:
Talk directly with tutors by phone.
Fax or email questions and quickly receive a phone call, email or fax back.
Borrow videos (free if you pick them up, handling charge applicable via mail in Australia).
Use the mail order bookshop to get a wide range of excellent books.
WHAT YOU GET AS A STUDENT
All necessary course notes and required reading materials
Free Tuition
Assignments marked
Questions answered
Careers and business advice
Access to our Resource Library
Newsletters
Bookshop discounts
RECOGNITION FOR PRIOR STUDY OR WORK EXPERIENCE
If you have already learnt things which are taught in a course, either through previous study or work experience, you may be able to obtain credit towards your chosen course, eliminating the need to repeat material, and thereby reducing the time taken to complete your course.
Credit can be obtained by completing a
Recognition of Prior Learning (RPL)
form
BEFORE
commencing your course.
To apply for RPL, contact the school for an application form. Complete the form and submit it together with photocopied documentation.
A nominal fee is charged for Certificate courses and Proficiency Award courses, to make a standard RPL assessment. A higher fee may apply for more complex submissions involving large exemptions. The RPL fee will be deducted from the total cost of your course, plus discounts for any exempted studies, upon enrolment. However, if you complete an RPL and choose NOT to enrol in a course, this fee is non-refundable.
ENTRY REQUIREMENTS
Short courses (i.e: Any course below 150hrs duration) - Anyone can enrol, there are no formal pre-requisites, though year 10 or equivilent is preferable in most instances
Certificates & Advanced Certificates - See each course, usually Year 10, 11 or equivalent, or mature age
Proficiency Awards 1 - 4: Year 12 or Mature age.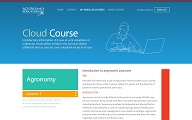 COURSES ARE CONTINUALLY UPDATED
We're always learning new things, from conferences, magazines and journals, internet searches, colleagues and of course student's assignments.
Staff at the school are continually researching and writing new books, magazine articles and video scripts
This gathered information is used to update course notes.
We offer you more up to date information than you are likely to get from many other schools.
We encourage feedback from students through newsletter questionaires, and contact with tutors.
COURSE DURATION
There are no set starting dates. Start when you want at any time of the year.
We allow students to work at their own pace. There are no deadlines for assignments (Austudy students will have a set time frame as dictated by Austudy Guidelines).
Cancellation of a registration will only occur if you haven't contacted us for over 6 months
See schedule of fees for estimated hours of study for each course.
Extensions and deferments may be requested if needed. Please contact the school for more details.
If your studies are supported by someone else (eg. Austudy or Employer), they may require you to finish within a specified period. In such cases check with the supporting agency before enrolling.

WHEN CAN I START?
As our courses run via correspondence, students can start when they wish; at any time of the year.
CHOOSING & ENROLLING IN YOUR COURSE
The task of choosing a course can be daunting.
The courses available menu lists courses according to subject area. Look through the subject area/s that interest/s you and choose the particular course/s that most appeal/s to you. The fees for each course are listed at the right hand side of each course.
If you need further information then fax, phone, write, visit or email the school for further advice or information. -As you complete written & practical assignments, submit your work to the school for comment. Your tutor provides guidance where needed, and the work is returned to you to keep.
RETURN TO THE TOP
RETURN TO THE TOP
---
Recognition can mean different things to different people.
If you want to know whether we are reputable the simple answer is
"YES"
.
We have established formal standing with various government & industry bodies.
We are known and supported by professionals throughout Australia & overseas.
Graduates have obtained employment and established successful businesses across a wide range of industries.
Accreditation usually involves a formal process of gaining endorsement of credibility by an organisation outside of the college (e.g. A government department/authority). In Australia formal recognition refers to a school not to courses.
Accreditation does not necessarily guarantee improved quality or standards in a course.
The difficulty with accreditation and recognition systems is that they can become bureaucratic and can often change.
This can mean accredited courses may:
Become out of date (because accreditation processes may take several years).
Be changed or lose accreditation before you finish a course.
Contain things which are considered important by committee members or bureaucrats, but which you may not really need in your situation.
Recognition of the school involves more than just being formally accredited with the appropriate authorities. The most important things must be:
People in the industry know of the school and it's courses.
The school has a good reputation and it's graduates get jobs.
After maintaining high standards for over 18 years, this school has seen great success in all of these respects. The school has developed a credible identity, with courses being supported by employers, industry publications, and professional groups. Graduates find their studies help them gain employment, and increased success in their careers. Many of our students have been sponsored to do courses, or had course costs subsidised by employers.
QUALITY GUARANTEED
This school maintains a quality control system to comply with the standard AS.NZS ISO 9002, as published by Standards Australia.
INDEPENDENT ACCREDITATION SYSTEM
We are involved with a group of well respected colleges in a system of course endorsement, to provide students and industry with an assurance of a quality of course content and delivery which is appropriate to the future. For more information, please visit
http://www.iarcedu.com
RETURN TO THE TOP
---
LETTER OF COMPLETION
At the completion of any course, the school will, on request issue you with an official "letter of completion" acknowledging your satisfactory completion of all assignments.
STATEMENT OF ATTAINMENT
To formally complete all course assignments, then sit and pass the required examinations. You can arrange to sit your exam close to your home, with someone such as a police officer, minister of religion, J.P. or college lecturer acting as a supervisor.
CERTIFICATES AND PROFICIENCY AWARDS
Your official Certificate or Proficiency Award is awarded when you successfully complete all course requirements. The official document is yours to display. As a graduate, you are also entitled to use an appropriate abbreviation of your qualification after your name.
What makes the ACS Proficiency Award unique?

The proficiency awards offer a tiered award system - so you don't have to wait until the end of your qualification to gain an award.
Where each module is 100 hours of study:
Once you have completed 6 modules (ie. 600 hours), you can receive an ACS Certificate.
Complete 9 (normally including 100hrs research project, workshop or industry experience), and receive an ACS Advanced Certificate.
Complete 10 and receive a ACS Proficiency Award 1.
Complete 15 (normally including 100hrs research project, workshop or industry experience) and receive an ACS Proficiency Award 2.
Complete 21 modules (normally including 100hrs research project, workshop or industry experience) and receive an ACS Proficiency Award 3.
Complete 25 modules (normally including 100hrs research project, workshop or industry experience) and receive an ACS Proficiency Award 4.


ASSESSMENT
All assignments and exams are assessed as either 'C' (competent) or 'N' (Not Yet Competent). This system is a requirement for accredited vocational courses. Tutors will also write comments and advice on your work.
NO HECS!
That's right! Our courses are not burdened with future HECS payments. Note: Graduates from other Australian institutions may have payments for their studies extracted from their income after they graduated. ACS students pay all of their course fees up front, so they do not have to pay HECS fees.
EMPLOYMENT ASSISTANCE
The following services are provided free to students of our school.
- Professional advice on finding work in your area of study.
- References are provided on request to support job applications.
- We will review and comment on job applications on request.
- Assistance in writing a C.V. or Resume to support job applications.
- Advice on where to promote your new business.
- Referrals to employers, when approached.
- On your request, a free listing on our student internet directory.
- We will promote you or your business for free!
- Careers Guides are available through the bookshop.
RETURN TO THE TOP
---
WHAT IS APPROVED WORK EXPERIENCE
Credits may be achieved through a recognition of prior learning assessment which determines that you have developed appropriate skills through experience in industry. Such credit must be based on a fully documented, formal submission. The following situations are generally approved:
Work under the direction of a qualified person.
Under the direction of a long term member of an appropriate professional association.
Work which you can be refereed by a qualified or well recognized professional.
WORKPLACE PROJECTS
A workplace project may involve developing and undertaking a research project in liason with a tutor. A typical project will involve a series of communications (by phone, fax, email or in person), interspersed with periods of work and preparation of written reports.
RETURN TO THE TOP
---
Q.
If I do a shorter course first can I get credits towards a Certificate or Proficiency Award later?
A.
Yes. We will assess previous studies to give you appropriate credits. Doing it this way will probably take a little longer and cost more in fees though.
Q.
When can I start my course?
A.
Anytime of the year
Q.
Can I pay in instalments?
A.
Yes, we have the 2-payment option for our 100-hour short courses and there are more instalment options for our Certificate and higher qualifications.
Q.
Do we get a discount if we enrol in a second course.
A.
Yes, you may claim a 5% fee discount when you enrol in a second course. This does not apply however to the second stage or part of the same Certificate or Proficiency Award.
Q.
What happens if I have to stop studying for a while?
(eg. Get sick, go on holidays, have a baby).
A.
Apply for an extension. It's OK to take a break and start up your study at a later point in time. Just let us know.
Q.
How do I contact my tutor?
A.
Write, fax, email or phone the school. Leave a message if your tutor isn't available and they will phone, write or fax back; whatever you wish.
Q.
How long does a shorter course (ie. 80-120hrs) take to complete?
A.
Commonly no more than one year. Some students finish in less than 6 months.
Q.
How long does a certificate take to complete?
A.
Commonly around 6-9 months if studying full time; or around two years if studying part time. With dedication, part time students can complete a certificate in one year.
Q.
How does recognition of the school compare with other colleges?
A.
We operate a different system to most other institutions. Our recognition is very good, but again different.
We have focused more on giving our students those things that industry wants; and seeking support from industry and international recognition; rather than local or national government accreditation's.
We have worked within government accreditation systems in the past; and found major disadvantages (eg. To have government accreditation meant increased bureaucracy, a greater focus on assessment, less focus on learning and less ability to change courses quickly in response to changes in the world).
Often other colleges tend to operate only in one state or region, and may be poorly recognised outside of that area.
We are recognised by the International Accreditation and Recognition Council; and some of our courses have other accreditations.
In some cases it is possible to obtain government accredited credentials through studies with ACS; however, as a principle, we do not compromise the focus on learning or the value we can give you for your fees; simply to be able to offer some form of accreditation
Q.
What benefit is it to study these courses?
A.
We focus on developing your learning. We aim to improve your capacity to function and grow within the discipline you study; well into the future, after you leave us.
We have an outstanding success rate with graduates. It is rare to find graduates who do not excel after leaving us; however, everyone should always understand that success comes not just from study, but also by being involved in something that you are passionate about, and which suits your natural strengths.
We encourage every prospective student to communicate with one of our tutors and explore the study possibilities before enrolling; to ensure that they choose a course that matches the person that they are.
Q.
What do I get as a student?
A.
You need to understand that a course is "an experience that makes you into a different (more capable) person". If a course does it's job properly; you will graduate with a different mind set, and a different perspective on the subject you studied. To bring about these changes involves presenting you with information of course; but it's a great deal more than that. Some people enter study, thinking it's all about collecting information; but that's not study (that's building a library).
As a student, we provide you with things to read, selected information about the subject -but not too much information for the duration of the course. If we gave you too much, the important things could not be emphasised as easily and you could not experience the reinforcement and reflection which is critical to a learning experience.
We also guide you through experiences, whether observation and reflection; research; or practical tasks. These experiences are designed with input from highly experienced psychologists and educators; to achieve the learning which we aim to develop.
We believe an important part of this whole learning process is to provide support; whether through automated services and extra resources (eg. in the student room) or through generous access to academic specialists who can guide and mentor the student as needed. Your fees are paying not only for a set of notes; but for a whole process of learning to be designed, maintained and supported by having resources standing ready to support you whenever we detect you straying off course; or whenever you approach us seeking assistance.
---